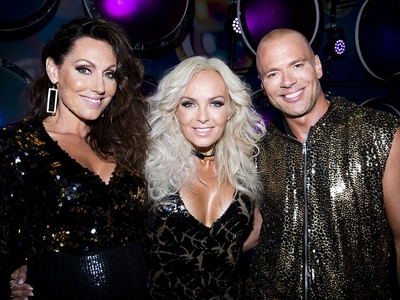 Some of our events are second-hand sales so the price may be higher than the one on the ticket.
Tip: Choose payment invoice and pay 14 days after you received your tickets!
Restrictions: 13 year limit
Åldersgräns: 13 år i målsmans sällskap annars 18 år
---
Hösten 2018 ger sig Alcazar ut på den rikstäckande turnén "20 years of disco - Mission completed" för att fira sina 20 år tillsammans. Alcazar är ett av Sveriges mest folkkära band och har släppt fyra studioalbum, åtskilliga hitsamlingar och sålt miljontals singlar. Deras spektakulära historia rymmer också flertalet framgångsrika år med Melodifestivalen och en erövring av scener både i Sverige och internationellt. Efter den bejublade krogshowen "Disco Defenders" är det återigen dags att inta livescenen.