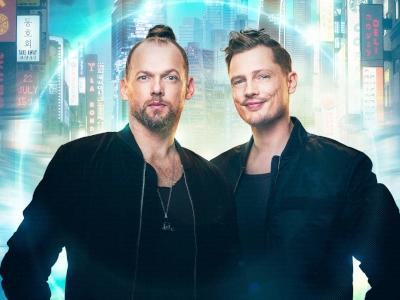 Brynolf & Ljung - Cirkeln
Available Few left No tickets in stock
Some of our events are second-hand sales so the price may be higher than the one on the ticket.
Tip: Choose payment invoice and pay 14 days after you received your tickets!
Peter Brynolf (41 år) och Jonas Ljung (41 år) fick sitt internationella genombrott i Britain's Got Talent (2012) inför mer än 11 miljoner tittare. Peter är uppvuxen i Sölvesborg och Jonas i Göteborg. Båda bor sedan 2006 i Stockholm. För den svenska publiken kom det stora erkännandet med serien "Brynolf & Ljung - Street Magic" på TV4 (2015). Serien har hittills sänts tre säsonger med en halv miljon tittare varje vecka. Föreställningen "Hokus Pokus Motherf*ckers!" med premiär 2016 på Berns i Stockholm, spelades totalt 66 föreställningar runt om i Sverige.