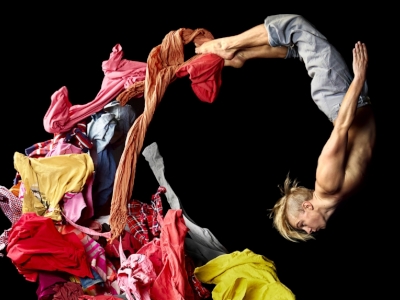 Cirkus Cirkör - Epifónima
Available Few left No tickets in stock
Some of our events are second-hand sales so the price may be higher than the one on the ticket.
NOTE! Tickets are sent by e-mail to print at home!
Restrictions: 12 year limit
Tilde Björfors utmanar traditionella hierarkier i en ny föreställning av Cirkus Cirkör. Ensemblen består av sju kvinnliga cirkusartister med ursprung från Grekland, Kanada, Palestina, Polen, Sverige och Schweiz.
---
Cirkus Cirkör startade när Tilde Björfors och några artister som förälskat sig i nycirkusens möjligheter i Paris, bestämde sig för att sluta drömma stort och leva litet och istället satsa allt på att förverkliga sina drömmar. 20 år senare har mer än 2 miljoner människor sett Cirkus Cirkörs föreställningar på scener och festivaler i alla världsdelar utom Antarktis och 400 000 barn och unga har tränat, skapat och lärt genom cirkus. Nycirkusen är nu en etablerad konstform i Sverige och finns på allt från förskolor till seniorboenden med högskoleutbildning och professur i mitten.