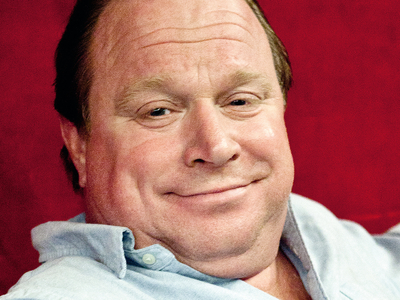 Claes Malmberg - Mr Universum
Some of our events are second-hand sales so the price may be higher than the one on the ticket.
Tip: Choose payment invoice and pay 14 days after you received the tickets, that is after you have used them to the event!
En av Sveriges mest skickliga ståuppkomiker och skådespelare. Claes Malmbergs karriär tog fart med Ronny Jönsson, en fantastisk rollfigur med folklig stil och intresse för hårdrock. Han har även medverkat i långfilmer och tv-serier där han bland annat haft en betydande roll som pappan i Astrid Lindgrens populära film "Lotta på Bråkmakargatan". Förutom att ha medverkat i hyllade TV-program som "Måndagsklubben" har han även varit med i musikaler och stora teateruppsättningar. Nu är Claes Malmberg aktuell med "Mr Universum" - en nyskriven föreställning som tar med oss på en sanslös resa bland galaxer och atomer. Från uppväxten på Kosmosgatan till livet efter döden. Om vetenskap och tro, kvantfysik och multiversum.