---
Select tickets
Available Few left No tickets in stock
---
Sittplats bästa (Läktare GUL)
1495 SEK
---
Sittplats bra (Läktare RÖD)
995 SEK
---
---
---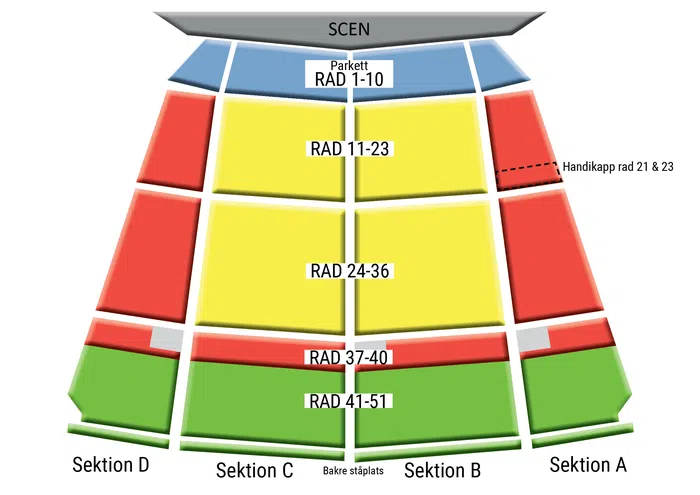 This event is rescheduled from a previous start date: 2021-09-25 19:00
Tip: Choose payment invoice and pay 14 days after you received your tickets!
Some of our events are second-hand sales so the price may be higher than the one on the ticket.
---
Restrictions: 13 year limit
Förutom In Flames så medverkar nedanstående band på denna oförglömda plats.

TESSERACT
Det har gått fort för TesseracT från Milton Keynes. De skivdebuterade 2011 och de slog snabbt igenom i kretsar för progressiv musik. De ses som ett av de viktigaste banden inom djent-genren som också innehåller band som Meshuggah, Architects och Periphery.
LORNA SHORE
Lorna Shore är ett amerikanskt deathcore-band från Warren County, New Jersey. Gruppen bildades 2010 och består för närvarande av leadgitarristen Adam De Micco, trummisen Austin Archey, rytmgitarristen Andrew O'Connor, basisten Michael Yager och sångaren Will Ramos.
ORBIT CULTURE
Orbit Culture från småländska Eksjö spelar melodisk death metal med Göteborgskryddor, blandad med modern teknisk metal. Sedan 2013 har de släppt tre EP:s och lika många fullängdsalbum - EP:n "Shaman" från 2021 är det senaste - och framstår för allt flera som ett stort framtidslöfte inom modern, extrem metal.
---