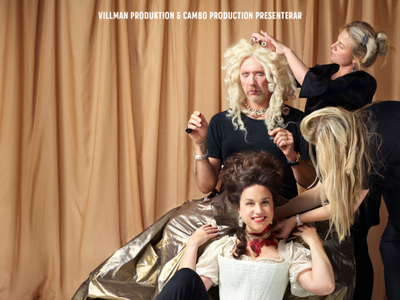 Available Few left No tickets in stock
Some of our events are second-hand sales so the price may be higher than the one on the ticket.
NOTE! Tickets are sent by e-mail to print at home!
Molière hejdlösa komedi Den inbillade sjuke är en underhållande drift och uppgörelse med den despotiske och hypokondriske mannen, spelad av Mikael Persbrandt, som dominerar sin omgivning med lavemang och inbillade sjukdomar. Medverkande: Mikael Persbrandt, Petra Mede, Ellen Jelinek, Niklas Engdahl, Johan Wahlström och Alexandra Zetterberg Ehn. Föreställningen är 2 timmar och 30 minuter lång inklusive paus.