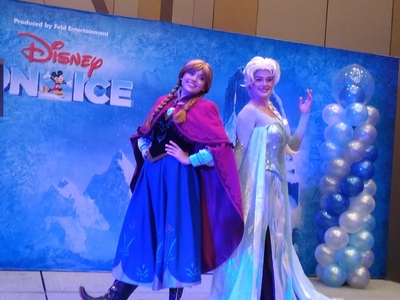 Some of our events are second-hand sales so the price may be higher than the one on the ticket.
Tip: Choose payment invoice and pay 14 days after you received your tickets!
Vid köp av barn och vuxen biljetter samtidigt så får ni platser bredvid varandra. 

Är ni två vuxna och två barn så beställer ni två vanliga och två barnbiljetter ifrån samma kategori.
---
Följ med till en gnistrande värld där äventyr väntar i The Wonderful World of Disney On Ice!