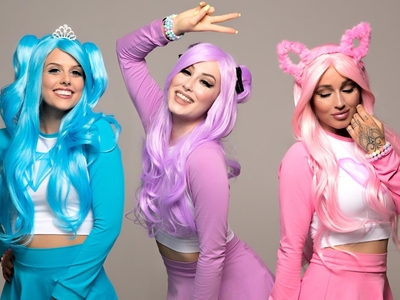 Some of our events are second-hand sales so the price may be higher than the one on the ticket.
NOTE! Tickets are sent by e-mail to print at home!
Huvudentrén öppnar: 16:30 
Showstart: 18:00
Slut: 19:00 (ingen paus i föreställningen)
Obs. Ovan tider är cirkatider och med förbehåll för eventuella ändringar. 
---
Dolly Style är en svensk popgrupp, älskad av många barn och ungdomar. Gruppen bildades 2014 och består av tre kvinnor som kallar sig för Molly, Holly och Polly. De kommer från "ett dockhus i Dollyville".