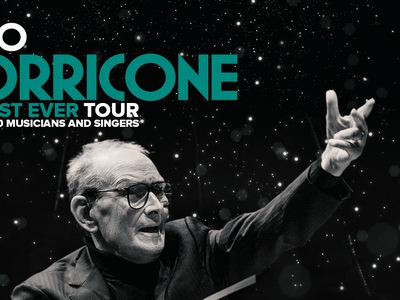 SUNDAY, 19:30
Ennio Morricone
Some of our events are second-hand sales so the price may be higher than the one on the ticket.
Tip: Choose payment invoice and pay 14 days after you received the tickets, that is after you have used them to the event!
Restrictions: 13 year limit
Det blir sista gången som Maestro Morricone kommer att dirigera sina odödliga verk i Sverige. På konserten kommer även den portugisiska fadosångerskan Dulce Pontes, Czech National Symphony Orchestra samt Helene Stureborgs Kammarköroch Stockholms Musikgymnasiums Kammarkör att medverka. Det blir ett mäktigt framträdande där 200 musiker och sångare framför några av tidernas mest monumentala filmmotiv. Ennio Morricone har komponerat mer än 500 motiv för film och TV samt över 100 fullständiga musikverk. Bland höjdpunkterna märks ledmotiven till "Once Upon a Time in the West", "Once Upon a Time in America", "A Fistful of Dollars", "The Untouchables" och "The Mission". Morricones musik till "The Good, The Bad and The Ugly" rankas som det näst bästa filmsoundtrack som någonsin har skrivits.