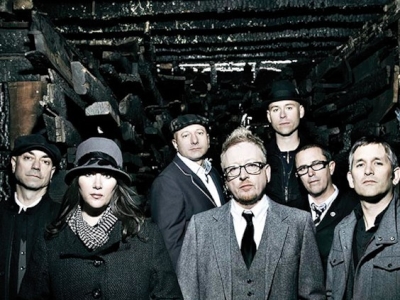 Available Few left No tickets in stock
Some of our events are second-hand sales so the price may be higher than the one on the ticket.
Tip: Choose payment invoice and pay 14 days after you received your tickets!
Restrictions: 18 year limit
"Drunken Lullabies", "If I ever leave this world alive" och "Devil's Dance Floor" är tre av många hits från ett av världens mest energiska liveband. Det är fullt ös hela tiden när celtic punk-bandet Flogging Molly står på scen. Har man sett Flogging Molly live innan så vet man vad vi pratar om när vi säger att det är ett av världens bästa och mest röjiga liveband som finns. Har man inte sett dom innan? Ja då är det hög tid! Los Angeles-bandet beger sig ut på en stor Europaturné där Sverige äras med två besök. 3 februari på Trädgår'n i Göteborg och 6 februari på Debaser Strand i Stockholm. 100% energi utlovas!