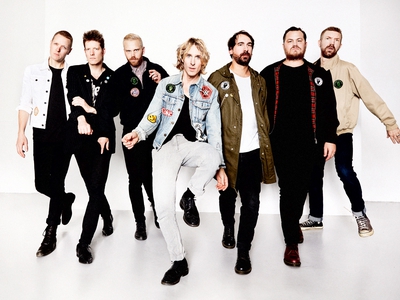 Some of our events are second-hand sales so the price may be higher than the one on the ticket.
Tip: Choose payment invoice and pay 14 days after you received the tickets, that is after you have used them to the event!
Restrictions: 13 year limit
Under det tidiga 2000-talet gjorde Stockholmsbandet Florence Valentin entré på den svenska musikscenen. Debutsingeln "Allt dom bygger upp ska vi meja ner" orsakade stor uppståndelse i press och när debut-EP:n med samma namn släpptes kort tid därefter stod det klart att landets indierockscen fått en ny favorit. Med fullängdsalbumen "Jonny Drama" (2004), "Pokerkväll i Vårby Gård" (2007) och det sista och avslutande "Spring Ricco" (2009) gjorde bandet ett stort antal turnéer över hela landet under sina verksamma år. Tidigare i höst annonserade bandets frontfigur Love Antell att ett Florence Valentin-jubileum stod för dörren. Nu står det klart att bandet kommer släppa nytt material 2019 – tio år efter bandets senaste släpp – och i samband med detta också ge sig ut på en sex stopp lång Sverige-turné. Biljetterna släpps onsdag 12 december kl 10.00.