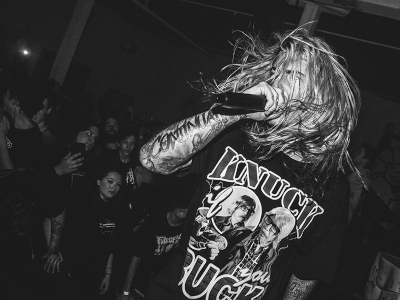 WEDNESDAY, 19:30
Ghostemane
Available Few left No tickets in stock
Some of our events are second-hand sales so the price may be higher than the one on the ticket.
Tip: Choose payment invoice and pay 14 days after you received your tickets!
Restrictions: 13 year limit
Stilen är svår att beskriva, men man kan höra tydliga influenser från Ghostemanes (eller Eric Whitney som han heter) ungdomsår där han spelade gitarr i band som spelade både hardcore punk och doom metal. Något man kan känna igen i den musik han släpper idag - som vissa har beskrivit som "trap metal".Låtar som "Mercury: Retrograde", "1000 Rounds" och "Nihil" från senaste albumet är alla bra exempel på låtar som gjort Ghostemane till ett namn som är känt långt utanför Los Angeles, där han bor idag. Han har associerats med rappare som Lil Peep och Suicideboys - men Ghostemane är en ny kraft på rapscenen, som står starkt på egna ben.