---
Select tickets
Available Few left No tickets in stock
---
---
Sittplats bästa (Läktare A. Långsida)
1095 SEK
---
Sittplats (Läktare B. Långsida)
995 SEK
---
Sittplats bra (Läktare A. Kortsida)
995 SEK
---
Sittplats bra (Läktare A. Hörn)
945 SEK
---
Sittplats (Läktare B. Kortsida)
695 SEK
---
Sittplats (Läktare B. Kortsida)
695 SEK
---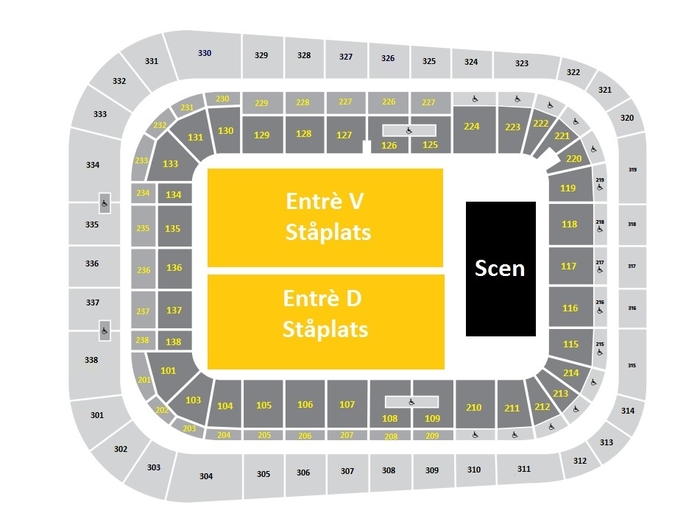 This event is postponed!
Tip: Choose payment invoice and pay 14 days after you received the tickets, that is after you have used them to the event!
Some of our events are second-hand sales so the price may be higher than the one on the ticket.
---
Restrictions: 18 year limit
Nytt datum meddelas inom kort så behåll din biljett då den gäller för det nya datumet.
---