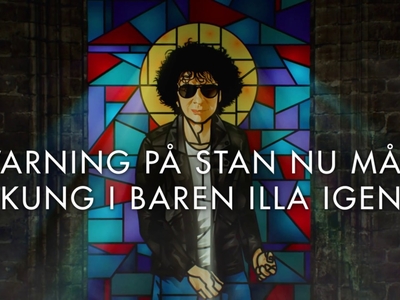 Available Few left No tickets in stock
Some of our events are second-hand sales so the price may be higher than the one on the ticket.
Tip: Choose payment invoice and pay 14 days after you received the tickets, that is after you have used them to the event!
Restrictions: 13 year limit
Varning på stan nu mår kung i baren illa igen - Till min nya show på Göta Lejon lägger jag mig platt. Publiken skall få vad publiken vill ha, och det med råge! Bara gamla låtar. I showen är det sålunda dags att blicka bakåt och få svar på spörsmålen. Hur gick det egentligen för Disco-Kaj, för Jerry eller för de hotta brudarna från Djursholm? Eller för Trubaduren Mats och Jonny Balle? Men kanske kan vi också få svar på frågan som hela svenska folket klurat på i årtionden. Vart tog den kaskadkräkandes sångfågeln vägen?