SAT, 19:30
Markoolio Återkomsten
Available Few left No tickets in stock
---
---
---
---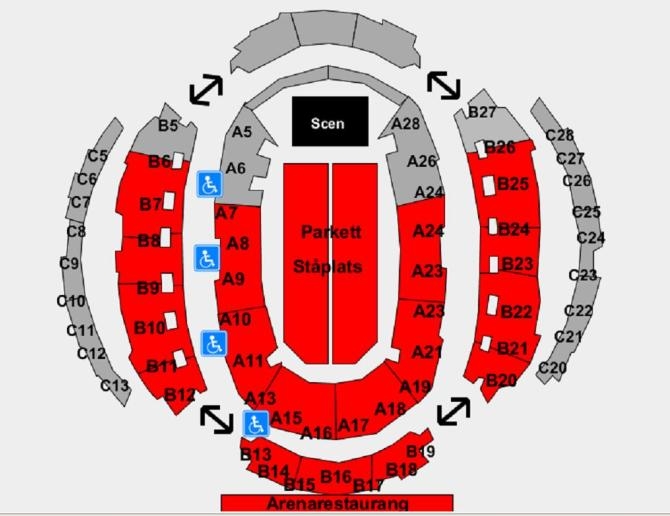 Tip: Choose payment invoice and pay 14 days after you received your tickets!
Some of our events are second-hand sales so the price may be higher than the one on the ticket.
Restrictions: 18 year limit
Åldersgräns 18 på ståplatser parketten.
Åldersgräns 13 år på sittplatser läktarna.
---
År 2000 gjorde Markoolio det omöjliga. I en blandning av hybris och överskottsenergi skrev han in sig i historieböckerna med en storslagen spelning på Globen, 20 år efter det legendariska giget återvänder nu Markoolio. Den här gången är han större än någonsin! Med humor och befriande självdistans har Markoolios närvaro i den svenska artistfloran blivit en självklarhet, för att inte säga nödvändighet. Sedan debuten 1998 har han ett pärlband av brakhits som "Sola och bada i Piña Colada", "Vi drar till fjällen", "Mera mål" och "Ingen sommar utan reggae". Just nu upplever Markoolio en renässans och på Emmabodafestivalen 2018 samlade han upp emot 10 000 glada festivalbesökare framför scenen! Född i Finland, uppväxt i Orminge utanför Stockholm och med en sällsynt känsla för allsång snurrade han in i våra liv. Från att vara artist, till skådespelare och vidare till ett fenomen. En ostoppbar maskin. Marko "Markoolio" Lehtosalo är älskad av alla.