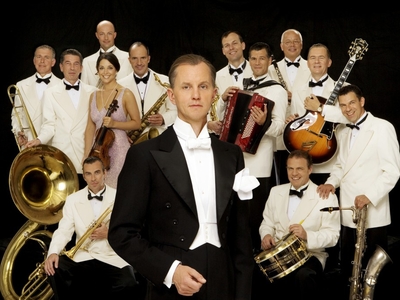 Max Raabe & Palast Orchester
Tip: Choose payment invoice and pay 14 days after you received the tickets, that is after you have used them to the event!
Restrictions: 13 year limit

Max Raabe & Palast Orchester är något alldeles speciellt! I flera år har de turnerat världen över och besökt de allra största konserthusen, med en show som andas musiken från den tyska Weimereran på 20- och 30-talen. Med en helt unik stil skapar de en magisk stämning var de än reser.