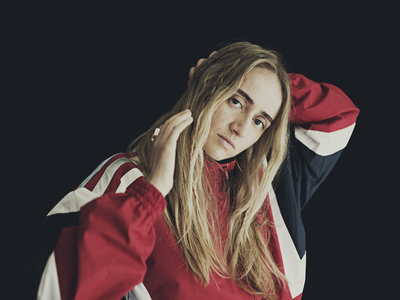 Available Few left No tickets in stock
Some of our events are second-hand sales so the price may be higher than the one on the ticket.
Tip: Choose payment invoice and pay 14 days after you received your tickets!
Restrictions: 13 year limit
Silvana Imam utnämndes redan 2015 till "Årets textförfattare" på Musikförläggarnas pris. I januari 2016 vann hon P3 Gulds pris Guldmicken som årets bästa liveakt. Imam blev också Grammisnominerad i kategorierna Årets artist (vilket hon vann), Årets hiphop/soul, Årets textförfattare och Årets musikvideo ("Zon") vid Grammisgalan 2016. Kort därefter, i mars 2016, släppte Silvana Imam fullängdsalbumet Naturkraft som fick höga betyg av landets kritikerkår. Albumet genererade Grammisnomineringar i kategorierna Årets album och Årets hiphop/soul 2017. Hon tilldelades Gaffapriset 2016 för albumet, i kategorin Årets svenska hiphop/soul, och 2018 fick hon Gaffapriset igen, då i kategorin Årets Urban. Vid två tillfällen har Imam också tilldelats Manifestgalans pris för Årets Liveakt: 2015 och 2017 Nu är det dags för ett nytt album. Under sommaren har Silvana turnerat runt om i Norden och låtit hennes dedikerade fans bli de första som fått höra de nyskrivna låtarna. Den 15 februari 2019 släpper Silvana Imam sitt nya album, Helig Moder. Den 1 mars drar HELIG MODER TOUR igång med start i Linköping.