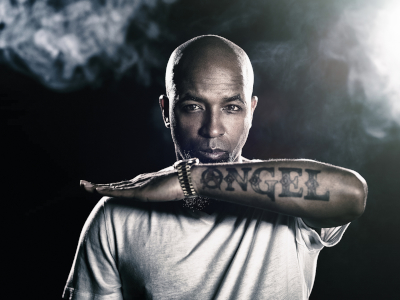 Available Few left No tickets in stock
Some of our events are second-hand sales so the price may be higher than the one on the ticket.
Tip: Choose payment invoice and pay 14 days after you received your tickets!
Restrictions: 18 year limit
Han rappar ungefär lika snabbt som ett automatvapen gör sig av med ammunition. Kansas Citys egna Tech N9ne, eller Aaron Dontez Yates som han egentligen heter, har sedan 90-talet klamrat sig fast vid hip hop-industrin och blivit något av en ikon. Debutplattan kom 1999 och sedan dess har han blivit ansvarig för en rad grymma släpp, sålt ett par miljoner plattor och gjort samarbeten med andra storheter.Tech N9ne är mer aktuell än någonsin. Han levererar live såväl som i studio och står bakom hits som "I'm A Playa", "Caribou Lou", "Riot Maker", "Fragile", "Don't Nobody Want None" och "Hood Go Crazy". Under 2018 har han nått platinastatus för just "Caribou Lou" och senaste albumet "Planet" har nått nummer 1 på flertalet Billboardlistor. Nyckeln till Tech N9nes framgångar är, bland annat enligt honom själv, hans stora skara trogna fans; hans "technicians".I februari drar hiphop-världens flitigast turnerande artist Tech N9ne till Sverige. En taggad rapstjärna som utan tvekan kommer se till att bjuda på förstklassiga shower!