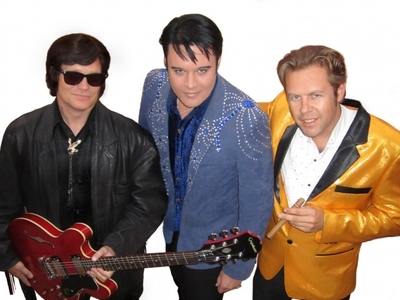 WEDNESDAY, 19:00
The Legends - Greatest Hits
Some of our events are second-hand sales so the price may be higher than the one on the ticket.
Tip: Choose payment invoice and pay 14 days after you received the tickets, that is after you have used them to the event!
Sveriges populäraste nostalgiföreställning är tillbaka i höst– med den nya showen "Greatest Hits Tour"! Nya spännande inslag är att vänta på scenen tillsammans med dem mest populäraste alsterna man framfört genom åren! Möt några av världens mest träffsäkra tolkare av Elvis Presley, Roy Orbison & Jerry Lee Lewis. Detta bl.a. med besök av Paul Larcombe ifrån England - som enligt många kritiker bär på världens mest äkta Elvis-röst.