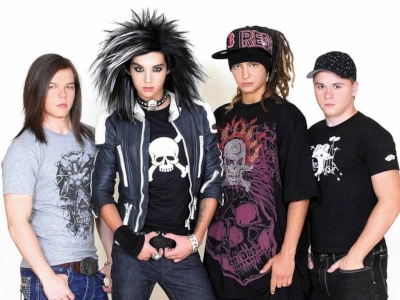 MONDAY, 20:30
Tokio Hotel – Melancholic Paradise
Available Few left No tickets in stock
Some of our events are second-hand sales so the price may be higher than the one on the ticket.
Tip: Choose payment invoice and pay 14 days after you received your tickets!
Restrictions: 12 year limit
Från 11 år.
---
I april 2019 firar Tokio Hotel 15 år på scen med en helt ny hyllningshow till deras fans världen över. De går igenom allt som har gjort Tokio Hotel till vad de är idag, men bjuder även på överraskningar från det kommande albumet. Den 10 juni kommer de till Arenan i Fryshuset i Stockholm.Tokio Hotel är bandet som har gjort det till en konst att vara under ständig utveckling med en stor strävan efter nya uttryck. 2019 släpper de sitt sjätte album byggt på arvet från bandets internationella hits tillsammans med erfarenheterna de fått under de två musikaliska årtionden som har passerat sedan de började spela tillsammans. Under den nya turnén planerar bandet att ta med publiken på en djupdykning i allt vad Tokio Hotel innebär, från albumdebuten 2005 till det kommande albumet som släpps 2019. Bandmedlemmarna i Tokio Hotel har inte tagit den traditionella vägen till framgång – de har gjort det svårt för sig genom att hålla stenhårt på bandprinciperna med högst personliga texter som genomsyras av en vilja att hitta nya musikaliska uttryck, de har tagit risker och format sig en aldrig tidigare skådad karriärväg. Det är inte bara musikaliskt de strävar efter att hitta nya uttryck utan även visuellt. Kvartetten har blivit känd för sina extra liveföreställningar och de visuella mästerverk de har som bakgrund till sin ljudbild. Sångaren Bill är den kreativa drivkraften när det kommer till effektfulla scenkostymer, fantastiska scenuppsättningar och trippade ljusskärmar som alltid är lika överraskande och djärva.