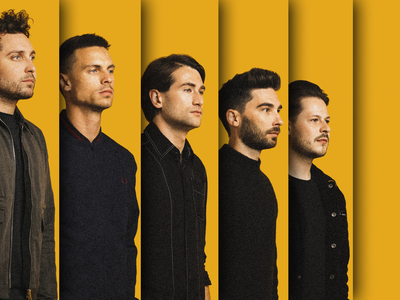 TUESDAY, 19:30
You Me At Six
Available Few left No tickets in stock
Some of our events are second-hand sales so the price may be higher than the one on the ticket.
Tip: Choose payment invoice and pay 14 days after you received your tickets!
Restrictions: 18 year limit
Med låtar som "Stay With Me", "Crash", "Underdog" och senaste succésingeln "Night People" har det brittiska rockbandet skapat sig ett namn genom åren - även långt utanför det lilla hemsamhället Weybridge i engelska Surrey. You Me At Six har länge inspirerats av band som Blink-182, Incubus och Thrice i sin musik - men har ändå alltid skapat något helt eget, vilket har gjort att deras fanbase har växt stadigt genom åren, inte minst i Skandinavien.