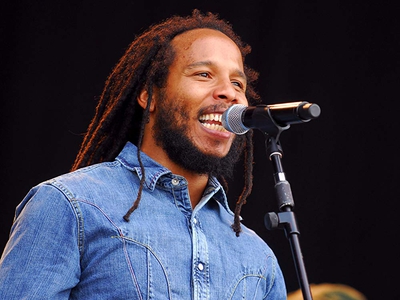 THURSDAY, 21:00
Ziggy Marley
Available Few left No tickets in stock
Some of our events are second-hand sales so the price may be higher than the one on the ticket.
Tip: Choose payment invoice and pay 14 days after you received your tickets!
Restrictions: 18 year limit
Med sin åtta Grammy-vinster och en Emmy-vinst på sitt namn är musikern, författaren, filantropen och reggae-ikonen Ziggy Marley något utöver det vanliga. Hans första intåg i musikbranschen skedde redan vid 10 års ålder, då han satt och iakttog sin far Bob Marleys inspelningssessioner. Under namnet Ziggy Marley & The Melody Makers släppte han tillsammans med bandet åtta bästsäljande album, vilka landade honom tre Grammys. Hans första soloplatta, "Dragonfly", kom ut 2003 och följdes upp 2006 av albumet "Love Is My Religion", vilken erhöll en Grammy för bästa reggae-album. Musiken har fortsatt strömma ur Ziggy och fortsatt att mottas med hyllningar och priser. Hans senaste album "Rebellion Rises" släpptes i maj 2018 via hans egna bolag Tuff Gong Worldwide och Ziggy har med denna nominerats till ännu en Grammy. Genom albumet vill Marley uppmana och inspirera människor att stå tillsammans i solidaritet och tillsammans styra världen mot en ljusare framtid. Ziggy Marley väver tillsammans den traditionella reggae-kulturen med progressiva och framåtsträvande idéer och hans meddelande ekar genom hela albumet. Albumet lyckas samla alla sidor av denna mångsidiga artist i ett enda verk av konst.