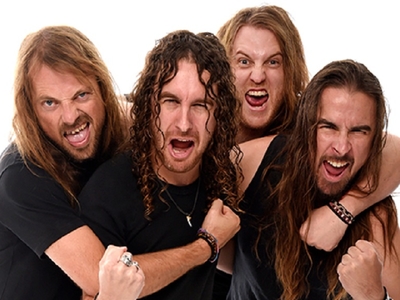 Airbourne
Airbourne is a music group from Australia who play hard rock. The band formed in 2001.
Airbourne has been committed to including Motörhead, Mötley Crüe and The Rolling Stones. The band is inspired by AC / DC, Motörhead, Rose Tattoo, The Poor Boys and The Angels. The band's frontman, Joel O'Keeffe who along with his brother Ryan is the band's founder and principal songwriter.
Summer 2011 was the opening act for Iron Maiden during their British part of The Final Frontier World Tour before they took a break to work on a next album
---
Events
Some of our events are second-hand sales so the price may be higher than the one on the ticket.