Available Few left No tickets in stock
---
---
---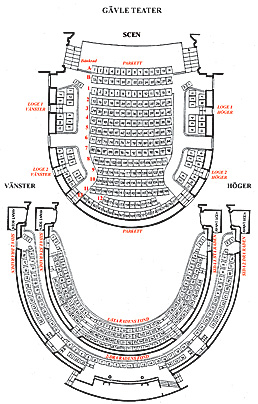 Tip: Choose payment invoice and pay 14 days after you received your tickets!
Some of our events are second-hand sales so the price may be higher than the one on the ticket.
Restrictions: 12 year limit
Bloom är en ny föreställning full av lindans, akrobatik, språngbräda, blommor och klassisk musik. Det är en familjeföreställning på 60 minuter som passar alla från 4 år och uppåt. I Bloom omfamnar artisterna vardagens krav och ängslan. Med kreativitet och cirkuskonster desarmeras de negativa känslor och rädslorna blir till poesi. När artisterna flyger genom luften, hoppar språngbräda, svingar sig i trapetser och rep, lyfter varandra, utför parakrobatik och hänger i tänderna, förkroppsligar de cirkusens själ: "Du behöver inte anpassa dig till normen. Du ska vara lika unik som du känner dig."
---
Cirkus Cirkör startade när Tilde Björfors och några artister som förälskat sig i nycirkusens möjligheter i Paris, bestämde sig för att sluta drömma stort och leva litet och istället satsa allt på att förverkliga sina drömmar. 20 år senare har mer än 2 miljoner människor sett Cirkus Cirkörs föreställningar på scener och festivaler i alla världsdelar utom Antarktis och 400 000 barn och unga har tränat, skapat och lärt genom cirkus. Nycirkusen är nu en etablerad konstform i Sverige och finns på allt från förskolor till seniorboenden med högskoleutbildning och professur i mitten.