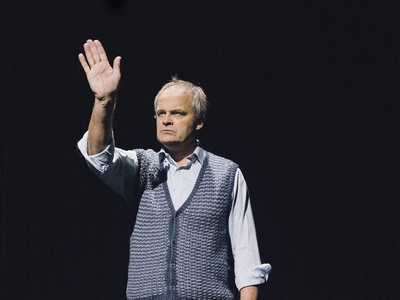 Johan Rheborg - En Man Som Heter Ove
Available Few left No tickets in stock
Some of our events are second-hand sales so the price may be higher than the one on the ticket.
Tip: Choose payment invoice and pay 14 days after you received your tickets!
Johan Rheborg tillbaka i höst med succéföreställningen "En man som heter Ove"! "En man som heter Ove" handlar om den tragikomiska ordningsmannen Ove som börjar bli ganska trött på livet. I scenversionen av Fredrik Backmans bok spelar Johan Rheborg huvudrollen som Ove och alla andra roller. Både publiken och kritikerna älskar Johan Rheborgs enmansföreställning Den har belönats med 5 av 5 i Aftonbladet, framförts i både Stockholm och Göteborg samt setts av närmare 100.000 besökare. I november är "En man som heter Ove" tillbaka för ett antal exklusiva kvällar på Göta Lejon i Stockholm.