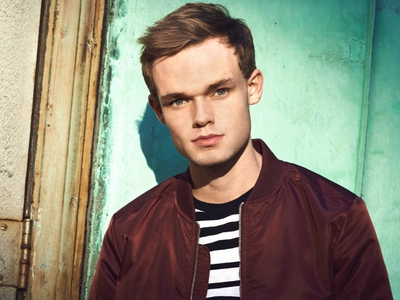 Available Few left No tickets in stock
Some of our events are second-hand sales so the price may be higher than the one on the ticket.
Tip: Choose payment invoice and pay 14 days after you received your tickets!
Restrictions: 13 year limit
James TW är den brittiske singer/songwritern, som efter att ha upptäckts av Shawn Mendes, blev en av de yngsta artisterna någonsin på ikoniska Island Records. Där har han, sen succén med "When You Love Someone" 2016, fortsatt att strö starka singlar omkring sig. Förra året blev "Say Love" en stor favorit och 2019 inledde James med fina "You & Me". Med en ung röst, ett moget anslag och oförklädda teman som talar till alla, är James TW en artist som bara måste upplevas live. Tidigare har han intagit några av Sveriges största scener – på Bråvalla Festival och i Ericsson Globe tillsammans med Shawn Mendes – den här gången kan du se honom i en intimare inramning.