---
Select tickets
Available Few left No tickets in stock
---
Sittplats bästa (Parkett BLÅ)
1245 SEK
---
Sittplats bästa (Läktare GUL)
1145 SEK
---
Sittplats bra (Läktare RÖD)
1095 SEK
---
---
---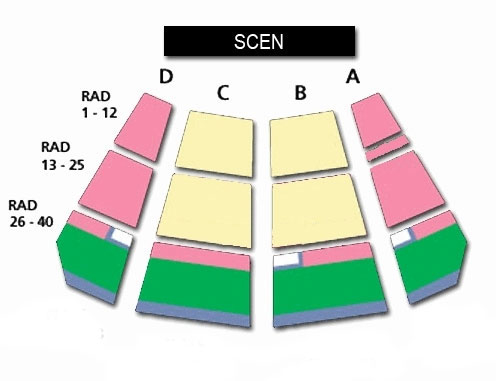 This event is rescheduled from a previous start date: 2020-07-16 21:00
Tip: Choose payment invoice and pay 14 days after you received your tickets!
Some of our events are second-hand sales so the price may be higher than the one on the ticket.
---
Restrictions: 13 year limit
Framflyttat!
Nu är det klart att Peter Stormare kommer att spela rollen som den flamboyante och cyniske kung Herodes i "Jesus Christ Superstar" i Dalhalla i sommar. Stormare har inte stått på en svensk teaterscen sedan han spelade Jean i nypremiären av Ingmar Bergmans uppsättning av "Fröken Julie" på Dramaten i början av 90-talet: – Det här är en drömroll som man inte kan tacka nej till. Att det dessutom är på en av världens mest spektakulära arenor gör inte saken sämre. Jag längtar till juli 2020! säger Peter Stormare.
Viktoria Tocca Entertainment sätter upp Tim Rice och Andrew Lloyd Webbers klassiska rockopera "Jesus Christ Superstar" i Dalhalla till sommaren Jesus Christ Superstar är utan att överdriva en av världens största musikalsuccéer genom tiderna. Sedan Broadwaypremiären 1971 har den älskade rockoperan av Andrew Lloyd Webber och Tim Rice satts upp i en mängd olika utföranden både på scen och vita duken och setts av miljontals människor världen över. Den första svenska uppsättningen spelades 1972 på Scandinavium i Göteborg med bland annat Peter Winsnes (The Spotnicks) i titelrollen och Agnetha Fältskog som Maria Magdalena.
I sommar är det äntligen dags igen när Dalhalla står värd för en stjärnspäckad konsertversion av Jesus Christ Superstar!
Regissör är Georg Malvius 
I rollerna
Linus Wahlgren spelar mot Patrik Martinsson i rollen som Judas.
Fred Johanson spelar Pilatus. 
Tord Hansson som spelar Petrus.
Robban Högström som spelar Simon.
Kristoffer Hellström i rollen som översteprästen Kaiafas.
Laila Adèle, Malena Tuvung och Jessica Berge är föreställningens souls girls.
Föreställningens körledare Hanna Rydman är professionell sångare och musiker med enorma framgångar som körsångerska.
Orkestern leds kapellmästare Carina E. Nilsson.
Hela föreställningen kommer att framföras på originalspråket engelska. Missa inte sommarens stora musikalupplevelse i Dalhalla!
---