---
Select tickets
Available Few left No tickets in stock
---
Sittplats gångplatser (Parkett)
1895 SEK
---
Sittplats bästa (Parkett)
1795 SEK
---
---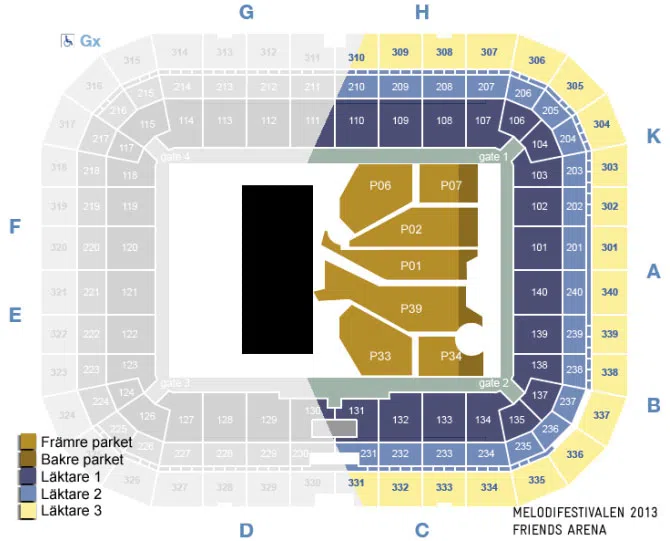 Tip: Choose payment invoice and pay 14 days after you received your tickets!
Some of our events are second-hand sales so the price may be higher than the one on the ticket.
---
Alla platser i arenan skyms av kameror, kamerakranar, fläktar, skärmar, strålkastare och annan diverse teknik samt av produktionspersonal. Det råder garderobstvång för kläder och väskor och detta är en TV produktion så du kan synas i bild så använd neutrala typer av kläder utan loggor och utan starka synliga färger, du kan annars nekas tillträde till arenan.
---