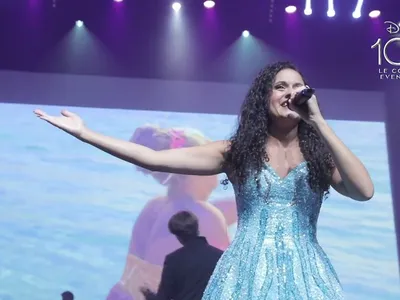 Disney 100 År - The Concert
Showen kommer bland annat att innehålla de bästa låtarna från filmer som Skönheten & Odjuret, Mary Poppins och Encanto och utvalda klassiker från Pixar, Star Wars och Marvel. Legendariska filmscener kommer att visas på en enorm skärm samtidigt som den fantastiska musiken spelas av Hollywood Sound Orchestra tillsammans med inbjudna stjärnsolister. Det blir en magisk helhetsupplevelse.
Sedan The Walt Disney Company grundades 1923 har dess hjältar och hjältinnor förkroppsligat fantasi, magi, stora känslor och drömmar i fascinerande världar till toner av fantastisk och många gånger prisbelönt musik. Oavsett om låtarna har framförts under vattnet eller på öppet hav, långt ut i universum eller hemma i barnkammaren har soundtracken till Disneys berättelser gått rakt in i hjärtat och berört generation efter generation.
---
Events
Some of our events are second-hand sales so the price may be higher than the one on the ticket.