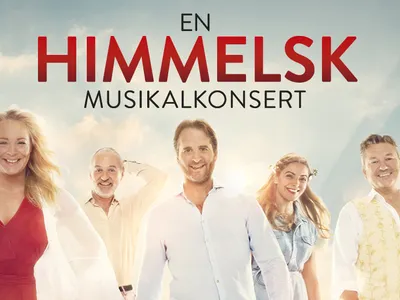 En Himmelsk Musikalkonsert
Välkommen till En Himmelsk Musikalkonsert!  Än en gång ser vi musikalvärldens hyllade stjärna Philip Jalmelid och musikalstjärnan Tuva B Larsen, världsstjärnan Malena Ernman, folkkära Björn Kjellman, musikalstjärnorna och skådespelarna Anders Ekborg, Sofia Pekkari, Christopher Wollter m fl. och dessutom Morgan Alling som konferencier. Bland körens övriga sångglada medlemmar ser vi bl a Beatrice Järås, Rikard Björk, Thérèse Andersson Lewis, m.fl. av fantastiska sångare.
---
Events
Some of our events are second-hand sales so the price may be higher than the one on the ticket.