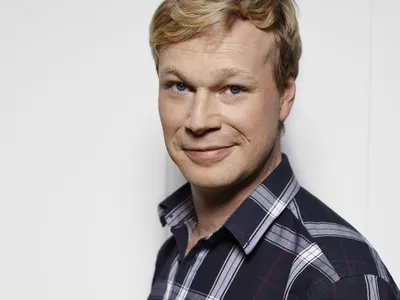 Johan Glans
Johan Glans är en av Sveriges mest folkkära komiker. I föreställningen får publiken ta del av den humor som gjort Johan älskad av svenska folket – hur han med tvistade beskrivningar av vardagen, träffsäkerhet och skånsk charm får en hel publik att vrida sig i skrattkramp.
"Det ska bli extremt roligt att åka ut på de svenska vägarna igen och jag längtar efter att möta publiken runt om i landet. Standup och sommar hör ihop, och det är något jag hoppas att alla kommer känna" – Johan Glans
---
Events
Some of our events are second-hand sales so the price may be higher than the one on the ticket.