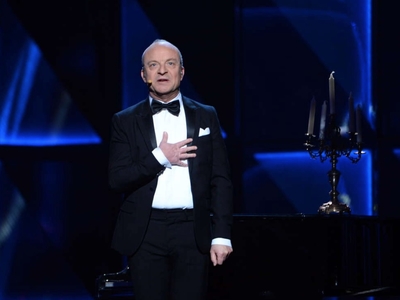 Jonas Gardell - Queen of F*cking Everything
Some of our events are second-hand sales so the price may be higher than the one on the ticket.
Tip: Choose payment invoice and pay 14 days after you received the tickets, that is after you have used them to the event!
Restrictions: 13 year limit
Det här är INTE en best of-show. Det är INTE en greatest hits-kavalkad utan en skitrolig föreställning om åren som gått, drömmarna som sprack och segrarna som vanns.  Det är över 30 år sen Jonas Gardell gav ut sin första roman. 30 år sen han gjorde sin första show. 30 år sen han blev ihop med Mark.  På de här 30 åren har Jonas Gardell gått från att vara ett UFO på besök i Mellanmjölkens land till att vara nån som blivit välkomnad in, rentav folkkär.