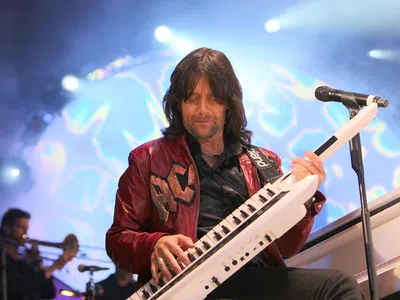 Robert Wells Rhapsody in Rock
2019 firar Robert Wells "Rhapsody In Rock" 30 år! Detta uppmärksammas med ett antal jubileumskonserter, som uppförs tillsammans med originalorkestern Gävle Symfoniorkester och originaldirigenten Anders Berglund. Efter en trevande start inför en publik av cirka 80 personer på Södra Berget i Sundsvall 1989, har Robert Wells Rhapsody In Rock setts av 1,8 miljoner människor. Under åren har hela 17 turnéer och mer än 500 konserter hunnits med, och har satts upp i såväl Skandinavien, USA och Kina, som England, Tyskland och Ryssland!
---
Events
Some of our events are second-hand sales so the price may be higher than the one on the ticket.