---
Select tickets
Available Few left No tickets in stock
---
4-dagars Festivalpass (Onsdag-lördag)
3795 SEK
---
3-dagars Festivalpass (Torsdag-lördag)
3395 SEK
---
1-dags festivalpass (Lördag 6 juni)
1795 SEK
---
1-dags festivalpass (Fredag 5 juni)
1695 SEK
---
1-dags festivalpass (Torsdag 4 juni)
1695 SEK
---
1-dags festivalpass (Onsdag 3 juni)
1295 SEK
---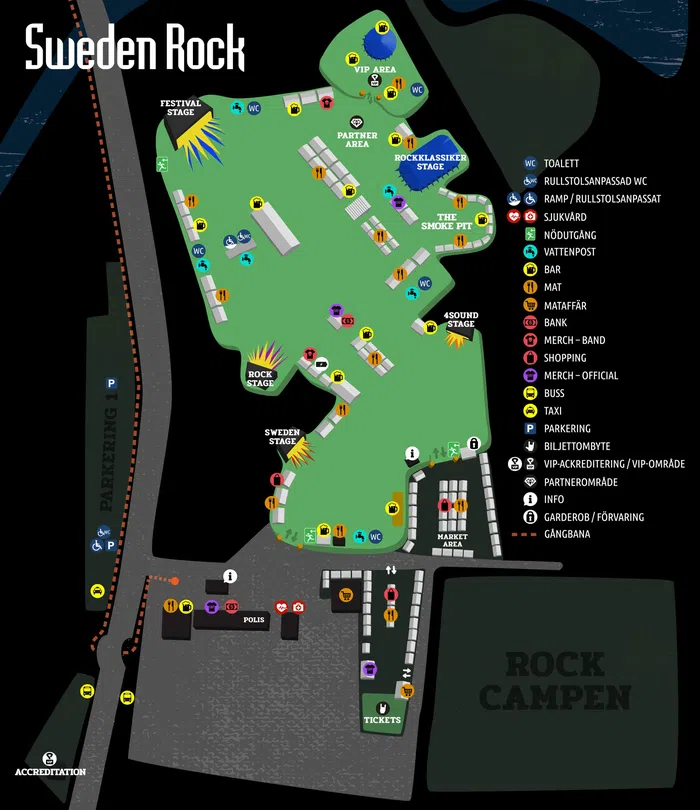 This event is rescheduled from a previous start date: 2021-06-09 12:00
Tip: Choose payment invoice and pay 14 days after you received your tickets!
Some of our events are second-hand sales so the price may be higher than the one on the ticket.
---
1-dagsbiljetter släpps och skickas i början på 2020.
Klara artister 2021

Volbeat, In Flames, Nightwish, Mercyful Fate, Megadeth, Social Distortion, Dropkick Murphys, The Hellacopters, Within Temptation, Gojira, Accept, Opeth, Night Ranger, Devin Townsend, Turbonegro, Raubtier, Alestorm, Eluveitie, Clawfinger, Sodom, Amaranthe, Saga, Nile, Kvelertak, Honeymoon Suite, Michael Monroe, Witchcraft, Lee Aaron, Sonata Arctica, Kingdom Come, Baroness, Trouble, Ross The Boss, Evergrey, Eric Gales, Ten Years After, Bombus, Tiamat, Nashville Pussy, Jean Beauvoir, Eclipse, Haken, Kadavar, Rage, Orange Goblin, Freedom Call, Unleash the archers, The Wildhearts, Grave, Orphaned Land, Belphegor, Victory, Violator, Månegarm, Satan takes a holiday, Praying Mantis, Eleine, The Coffinshakers, Narnia, Art Nation, Magic Pie, Horisont, Baest, Sorcerer, Rosalie Cunningham, Overdrive, Siena Root, Warner E Hodges, VA Rocks, Wormwood, Fejd, Artillery, Death By horse, Honeyburst, Agonize the serpent, Hexed, Metalite, Mass Worship, Elden och Browsing Collection.

Ytterligare sex akter återstår nu att presentera.
---