---
Select tickets
Available Few left No tickets in stock
---
4-dagars Festivalpass (Onsdag-lördag)
3495 SEK
---
3-dagars Festivalpass (Torsdag-lördag)
3095 SEK
---
1-dags festivalpass (Lördag 6 juni)
1695 SEK
---
1-dags festivalpass (Fredag 5 juni)
1595 SEK
---
1-dags festivalpass (Torsdag 4 juni)
1595 SEK
---
1-dags festivalpass (Onsdag 3 juni)
1195 SEK
---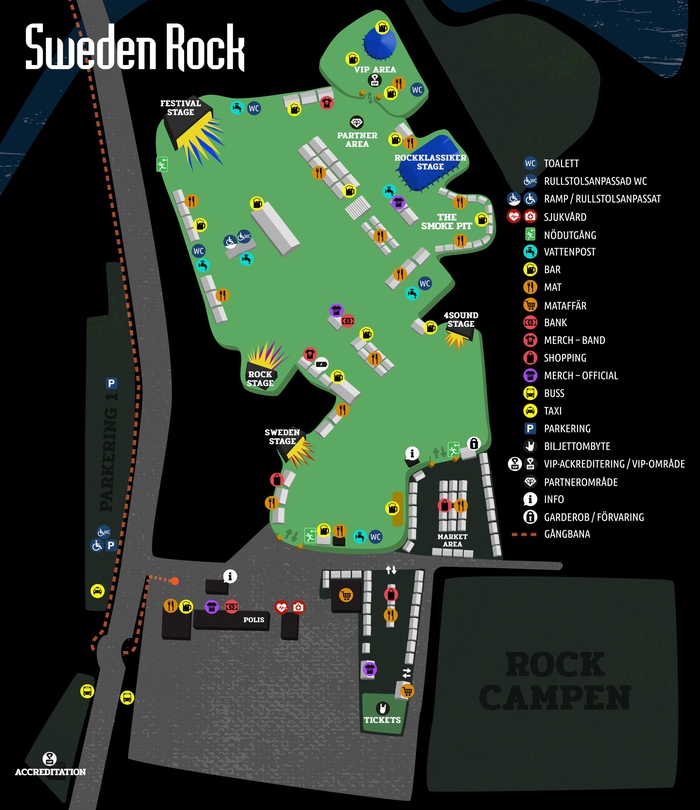 This event is rescheduled from a previous start date: 2020-06-03 12:00
Tip: Choose payment invoice and pay 14 days after you received your tickets!
Some of our events are second-hand sales so the price may be higher than the one on the ticket.
---
1-dagsbiljetter släpps och skickas i början på 2020.
Klara artister 2021

Volbeat, Mercyful Fate, Nightwish, Gojira, Accept, Opeth, Blue Öyster Cult, D-A-D,  Devin Townsend, Raubtier, Alestorm, Clawfinger, Amaranthe, Nile, Witchcraft, Sonata Arctica, Harem Scarem, Kingdom Come, Evergrey, Eric Gales, Nashville Pussy, Jean Beauvoir, Eclipse, Kadavar, Rage, Bombus, Freedom Call, Orphaned Land, Unleash The Archers, Belphegor, Sorcerer
---