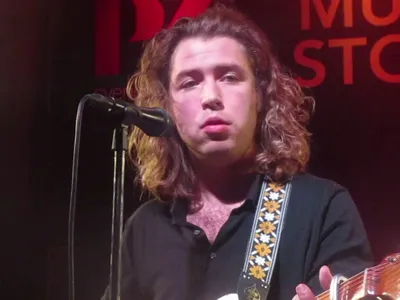 Arvid Nero
Arvid Nero har genom åren rört sig fritt i en musikalisk värld som domineras av blues, country och soul. Hans texter är ofta betraktelser över svärtan i livet men gärna sida vid sida med komiken. 
Hösten 2022 kom Arvid Neros första singel på svenska. Låten heter "En gång en vän" och blev starten på ett nytt låtskrivande – nu med fokus på det egna språket. Arvid hittar inspiration hos de stora musikaliska poeterna som Cornelis, Åkerström, Dylan och Cohen, men den artist han själv verkligen känner samhörighet med är Alf Robertson och hans musik och texter om det vanliga livet. Arvid fortsätter att utforska det svenska språket i sin musik och mer släpp kommer under året.
---
Events
Some of our events are second-hand sales so the price may be higher than the one on the ticket.
Pustervik, Göteborg
2023-10-27 19:00
---