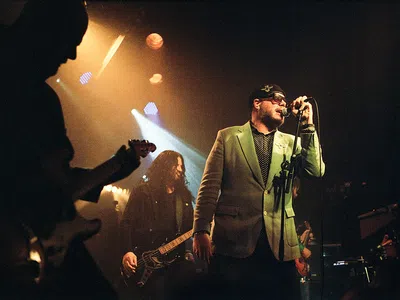 The Night Flight Orchestra
The Night Flight Orchestra behöver väl inte längre någon närmare presentation. Tidigare brukade orkestern marknadsföras som ett projekt med medlemmar från Soilwork och Arch Enemy och visst, det stämde ju. Numera står ju dock orkestern väldigt stadigt på egna ben. Sedan starten 2007 har de hunnit med att skicka ut fyra fullängdare och den femte är på god väg. Senaste given, "Sometimes the World Ain't Enough", släpptes 2018 och kröntes dessutom med en välförtjänt grammisnominering. Till skillnad mot de tidigare nämnda bandens hårda tongångar får vi här en slags glittrande progressiv AOR-doftande klassisk rock.
---
Events
Some of our events are second-hand sales so the price may be higher than the one on the ticket.