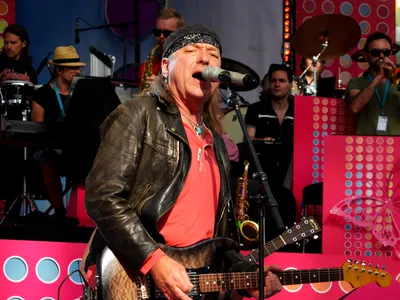 Pugh Rogefeldt
När jag med Janne Loffe Carlsson och Jojje Wadenius gjorde min första LP-inspelning med legendariske Anders Burman som producent var jag övertygad om att jag inte ens skulle klara år 2000. Avlägset på nåt sätt. Så kan man tänka som 20-åring. Live fast die young. Nu är jag äldre något coolare men full av liv.
Vill celebrera det på nåt sätt. Har samlat ett gäng av mina proffsiga favoritmusiker Ola Gustafsson, Jerker Odelholm, Andreas Dahlbäck, Martin Hederos inklusive Jojje Wadenius (Janne Carlsson är tyvärr borta) och ska göra en konsert baserad på första LP'n "Ja dä ä dä" 1969 plus nåra år framåt på Cirkus i Stockholm den 16 Oktober 2019.
---
Events
Some of our events are second-hand sales so the price may be higher than the one on the ticket.