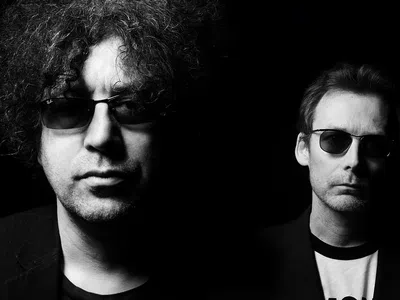 The Jesus and Mary Chain
Få band har varit så inflytelserika som The Jesus and Mary Chain och nu är det äntligen klart – i höst gästar de skotska indielegendarerna Sverige med sitt första album på nitton år, likväl som en diskografi som är få förunnat. Med influenser från bland andra The Stooges, Ramones, Einstürzende Neubaten och The Shangri-Las bildade bröderna Jim och William Reid vad som skulle bli en av åttio- och nittiotalens mest hyllade akter i East Kilbride 1983. Med debuten Psychocandy etablerade de sig omedelbart och albumet nämns regelbundet som bland de starkaste debutsläppen genom tiderna, med en kreativitet och ombytlighet som har kommit att följa bröderna genom karriären.
---
Events
Some of our events are second-hand sales so the price may be higher than the one on the ticket.
Cirkus, Stockholm
2021-11-29 19:30
---
Pustervik, Göteborg
2021-11-30 20:30
---