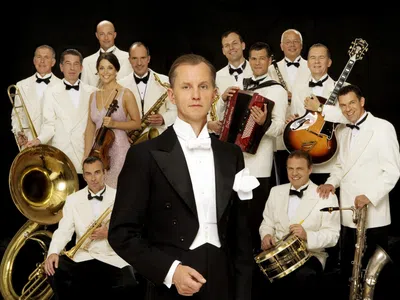 Max Raabe & Palast Orchester
Max Raabe & Palast Orchester väver samman tyska 1920- och 30-talslåtar med internationella motsvarigheter för att skapa konserter som fängslar publik över hela världen. Utöver Tyskland, hittar vi den största delen av deras fanskara i Sverige, Norge och Finland. Deras långa karriär har resulterat i flera hits, bland de nyare hittar vi "Ein Tag wie Gold" – "A Day Like Gold" – skriven av Max Raabe och Annette Humpe för den internationellt hyllade TV-serien Babylon Berlin.
---
Events
Some of our events are second-hand sales so the price may be higher than the one on the ticket.
Malmö Konserthus, Malmö
2024-09-29 19:30
---
Cirkus, Stockholm
2024-09-30 19:30
---
Cirkus, Stockholm
2024-10-01 19:30
---